2021 Las Vegas HD Expo + Conference Recap
We're all eager to get back to "normal" and start living life again, and what better way to do that than by taking a trip over to the entertainment capital of the world, Las Vegas, where some of our Lusive team spent 2 days attending the annual HD Expo + conference. For those who aren't familiar, the HD Expo + Conference is the largest hospitality event of its kind in the country, showcasing the latest products, services, and innovative developments from the industry's leading manufacturers.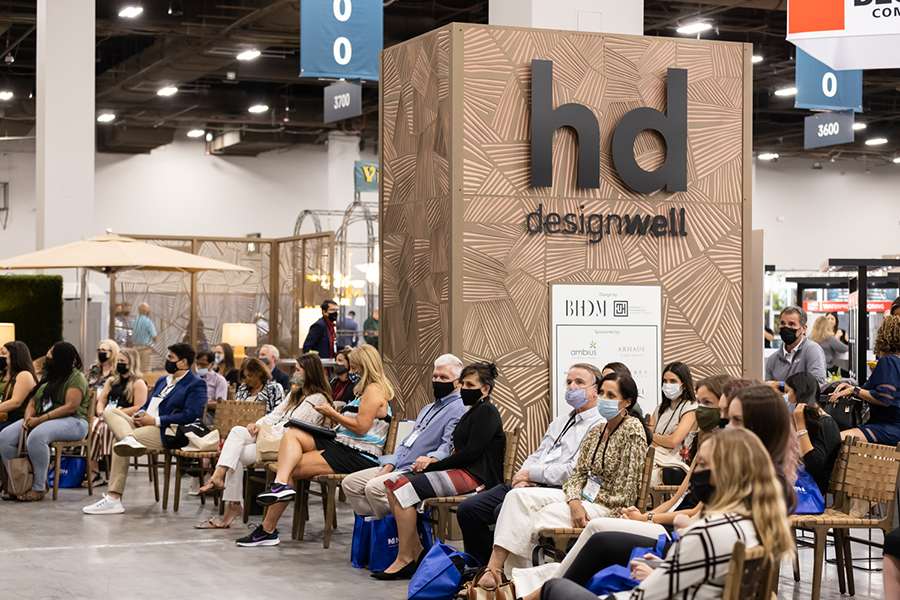 Credit: PWP Studio via Hospitality Design
After a year+ of uncertain and trying times for the hospitality + design industry, Lusive jumped at the opportunity to get a preview of some of the latest innovations and inspiring new product launches to come from it. Jam packed with 90 presenters, 40 sessions and endless opportunities to catch up with old friends (& meet new ones too) our team left feeling energized, inspired, and optimistic for the future of hospitality.
Credit: PWP Studio via Hospitality Design
And the fun didn't stop there!
Guests were invited for an evening of fun and festivities at the newly opened Virgin Las Vegas hotel. It's here that Lusive had the pleasure of working with Studio collective & Klai Juba Wald to bring to life custom lighting solutions showcased throughout the property. Lusive custom fixtures can be found in the villas, suites, common areas, lounge areas, hallways and dining areas.
Reunited with balloon-filled photo shoots, hand-crafted negronis and good company, Lusive would like to thank everyone who came to celebrate with us and for making the event such a resounding success!
Curious about our collaboration with Studio collective & Klai Juba Wald? We've got all the details for you,
here